From Booking a Session to Taking Your Beautiful Photographs Home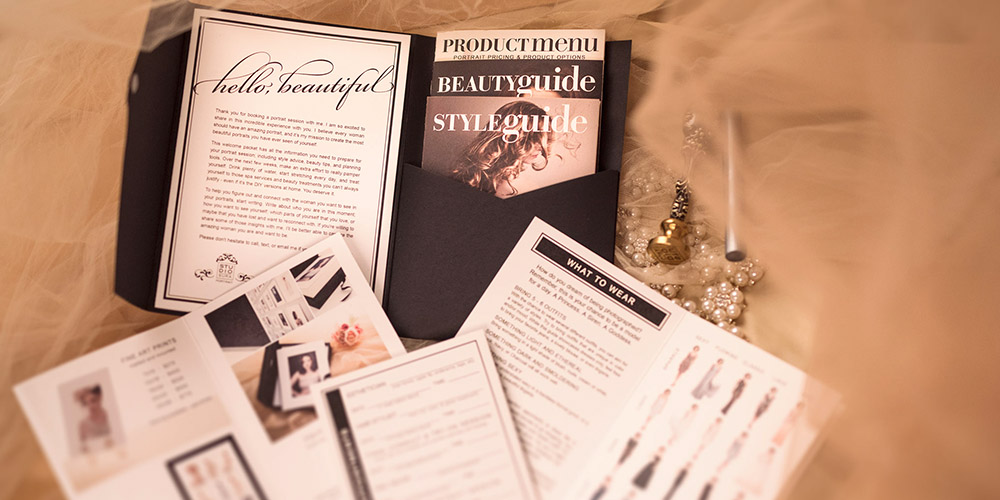 ---
Booking a Luxury Photo Session
Booking a session is $299. This includes a wardrobe and styling consultation, makeup and hair styling for you and someone you love on photo day, and a fullly-guided photo session where we make you look and feel like a goddess. It is important to note that the booking fee does not include photographs. You purchase photographs after you see them, so you know what you want to keep.
$299 BOOKING FEE INCLUDES:
In-person and virtual session planning
Use of studio wardrobe and other resources
Beautiful makeup and hair styling on the day of your photo session
Fully directed photo shoot with multiple looks and image retouching
Apply the entire session fee to your purchase of images on your image reveal day!
*Each image purchased includes both the print and the digital versions.
Three weeks after your session you will come back to the studio to see the best images from your session.
The day you come see your photos is the day you decide which images you love, and which package or enlargements you wish to purchase and take home. However, being familiar with what we have available in the studio ahead of time, and the prints you want can help us plan your session better.
On the reveal day, what you buy is entirely up to you. If you don't like your portraits you don't have to buy them. My job is to take beautiful portraits of you that you absolutely LOVE and can't live without.
Image Collections start at $1899 and go up from there. Image collection include a beautiful Italian leather keepsake box that holds up to 30 double-matted 7x10" prints of the most cherished portraits from your session.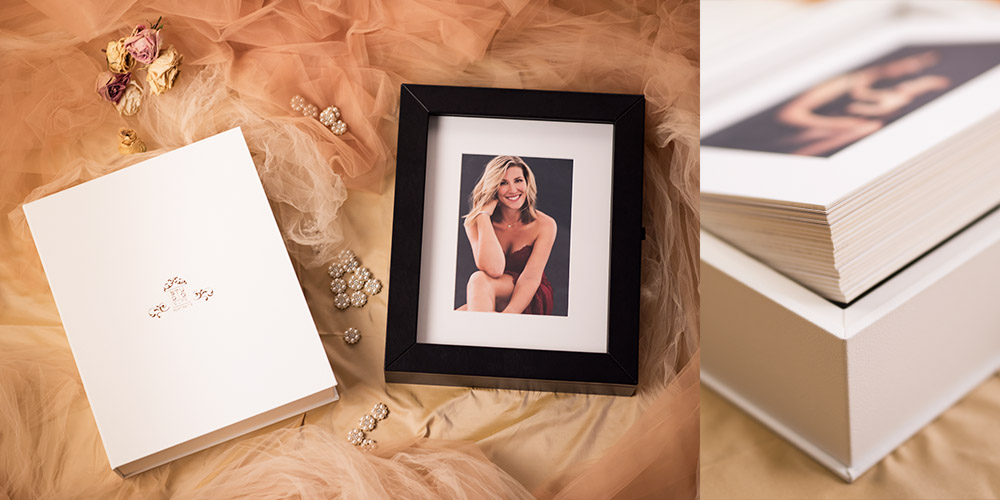 Wall art sizes start at 12" x 18" and go all the way up to a 40" x 60". Pricing includes matte and mounting. Pricing starts at $550.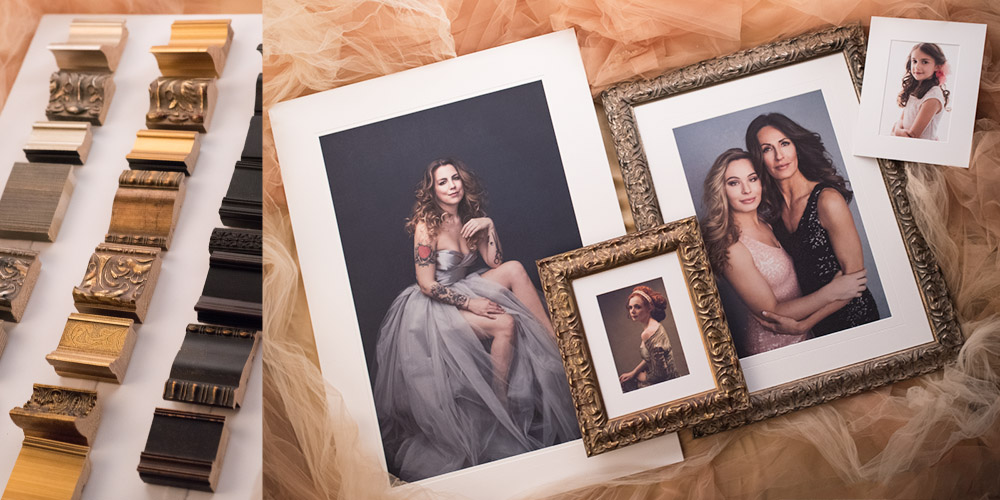 A matted and framed wall portrait that holds a series of nine of your favorite 5" x 7" prints from your portrait session. 24" x 30" frame & matte.
*digital files are provided of each print you choose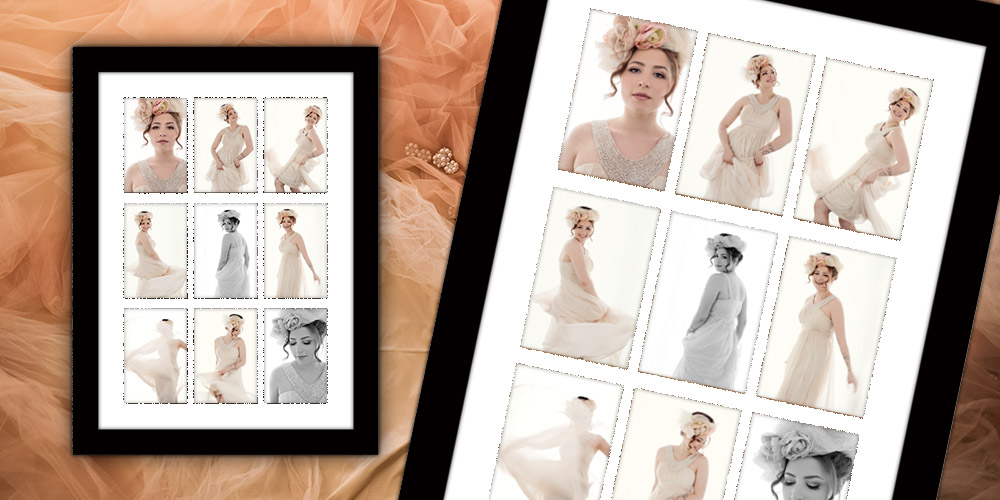 LET'S START YOUR EXPERIENCE
---
---
---